Professional Guidance 2.0
Servicio-orientacion-laboral
We assess all our customers to help them perfect their job-hunting strategy, creating an action plan adapted to suit the individual's profile. This guidance is mainly focused on the Web 2.0 environment, and, its main objectives are the use of new web curriculum models, how individuals can use general and professional social networks in the search for employment and how they can familiarise themselves with the different tools designed to create their own personal brand and a productive network of contacts. Basic skills such as how to create a traditional curriculum vitae or training for a personal interview are also included.
Video orientación laboral
Ficha responsable-Orientación laboral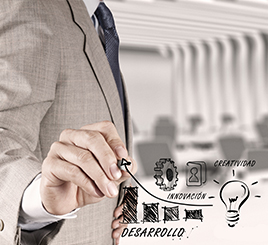 "Acquire knowledge to undertake the search for effective employment, improving your personal brand and creating a network of contacts"
Request information